Marianne Hasold-Schilter is new Director and Chairman of the Board
Nassau, The Bahamas, May 2, 2017 – Scotiabank (Bahamas) Limited is pleased to announce the appointment of Marianne Hasold-Schilter as Director and Chairman of the Board.
After almost three decades in leadership, Marianne retired on the 30th April, 2017 as Executive Vice President and Chief Administrative Officer, International Banking at Scotiabank, a position she held since 2011. In that capacity and during the course of her appointment, Marianne's diverse responsibilities ranged from retail and small business banking; consumer micro finance; operations; contact centres; finance; mergers and acquisitions; integrations; and collections; to systems; compliance and marketing for International Banking.
Marianne joined Scotiabank in 1988 and held progressively senior roles in the areas of Audit, Electronic Banking Corporate & Commercial Call Centres, Wealth Management and Human Resources, including Senior Vice President, Leadership and Top Talent Management, and Managing Director and Head, ScotiaMcLeod Direct Investing. She was also Senior Vice President & Chief Auditor. In 2012 and 2015 Marianne was named one of Canada's Top 100 Most Powerful Women by the Women's Executive Network.
The new Board Chairman is a chartered accountant and holds an Honours Bachelor of Business Administration degree from Wilfrid Laurier University. She participated in the Governor General's Canadian Study Conference and has served on the Board of Directors of the Learning Disabilities Association of Ontario and on the United Way Toronto Campaign Cabinet. Marianne is married with three daughters.
Marianne's appointment follows the retirement of Anthony C. Allen, O.B. E. after fifty-four years of dedicated service.
Marianne is excited to take this journey with Scotiabank (Bahamas) Limited as it and the global Bank continues to evolve and build a better bank.
Scotiabank is Canada's international bank and a leading financial services provider in North America, Latin America, the Caribbean and Central America, and Asia-Pacific. We are dedicated to helping our 23 million customers become better off through a broad range of advice, products and services, including personal and commercial banking, wealth management and private banking, corporate and investment banking, and capital markets. With a team of more than 89,000 employees and assets of $920 billion (as at January 31, 2016), Scotiabank trades on the Toronto (TSX: BNS) and New York Exchanges (NYSE: BNS). Scotiabank distributes the Bank's media releases using Marketwired. For more information, please visit www.scotiabank.com and follow us on Twitter @ScotiabankViews. 

About Scotiabank in The Bahamas

As Canada's most international bank, Scotiabank opened its first small branch in Nassau in 1956. Over the years, Scotiabank has evolved into a network of 13 branches and 69 ATMs across the country, providing a complete range of retail, commercial and wealth products and services — including online banking, electronic cash management, and offshore banking services to individuals and businesses.
Scotiabank is committed to being The Bahamas' financial institution of choice by providing comprehensive financial services to individuals and businesses, and being a good corporate citizen by helping young people in the community become better off. Each year, Scotiabank's community donations and sponsorships exceed $300,000 while employees spend over 3,000 cumulative hours volunteering their time and energy to charitable causes in the country.
Bank of Nova Scotia Trust Company (Bahamas) Limited – Scotiabank's Wealth Management offering – was established in The Bahamas in 1957.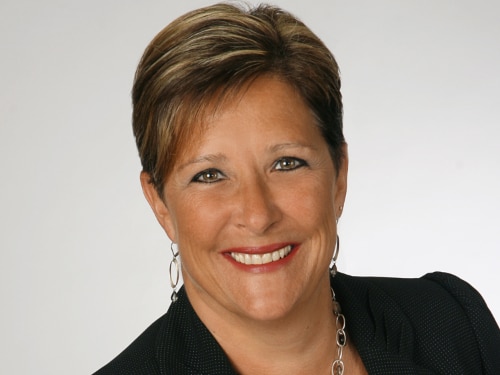 Pictured: Marianne Hasold-Schilter, Director and Chairman of the Board, Scotiabank (Bahamas) Ltd.
For further information, please contact:
Maxine Seymour
Manager Public & Corporate Affairs, Sponsorships & Philanthropy
Marketing and Public Relations
t: (242) 356-1446
f: (242) 356-1601
e: maxine.seymour@scotiabank.com