Scotia Wealth Management Sponsors Rotary Club of Old Fort's 1st Annual Christmas Tree and Wreath Auction
NASSAU, THE BAHAMAS, December 13, 2017 – Scotia Wealth Management is pleased to announce its sponsorship of the Rotary Club of Old Fort's (RCOF) 1st Annual Christmas Tree and Wreath Auction. The two Scotia Wealth Management Offices at Scotia House, 404 East Bay Street and 301 Albany Financial Center have been festively adorned by Rotarians via this noteworthy partnership.
"We commend the Rotary Club of Old Fort on its efforts and are thrilled that, this year, our holiday décor has a philanthropic purpose as proceeds will be used to impact persons in the communities where we live and work," said Perry A. Rolle, Deputy Managing Director, Scotia Wealth Management.
"This initiative is intended to be a fundraiser for RCOF and the various community and charitable initiatives that we do to make a difference and deliver on our motto of 'Service Above Self'," said Deidree Bain, President, Rotary Club of Old Fort.
The Christmas Tree and Wreath Auction culminated at the Old Fort Bay Town Centre Christmas Extravaganza this past Friday, December 8. Bidding started at five hundred dollars per tree, increasing in increments of fifty dollars. Alternately, there was a 'buy it now' option at fifteen hundred per tree or wreath. Scotia Wealth Management forfeited the bidding process, purchasing its trees outright.
About Scotiabank
Scotiabank is Canada's international bank and a leading financial services provider in North America, Latin America, the Caribbean and Central America, and Asia-Pacific. We are dedicated to helping our 24 million customers become better off through a broad range of advice, products and services, including personal and commercial banking, wealth management and private banking, corporate and investment banking, and capital markets. With a team of more than 88,000 employees and assets of over $906 billion (as at July 31, 2017), Scotiabank trades on the Toronto (TSX: BNS) and New York Exchanges (NYSE: BNS). For more information, please visit www.scotiabank.com and follow us on Twitter @ScotiabankViews.
About Scotia Wealth Management
Scotia Wealth Management is an integrated approach to serving clients' wealth management needs which allows Scotiabank to partner with clients by providing meaningful advice through all stages of life to help meet their financial and life goals. Scotia Wealth Management brings together a full suite of client services: financial planning, investment management, private banking, insurance, business transition planning, estate and trust services, and more, to help clients lead the lives they envision and address their evolving needs.
At the core of the Scotia Wealth Management brand is an innovative and collaborative approach to wealth management that focuses on a new way of thinking: Enriched Thinking™. It is about embracing what is important to clients, and then focusing all the resources, capabilities and expertise of Scotia Wealth Management's specialists in a disciplined way. The result is more tailored advice, which in turn, can lead to a more powerful impact on clients' lives.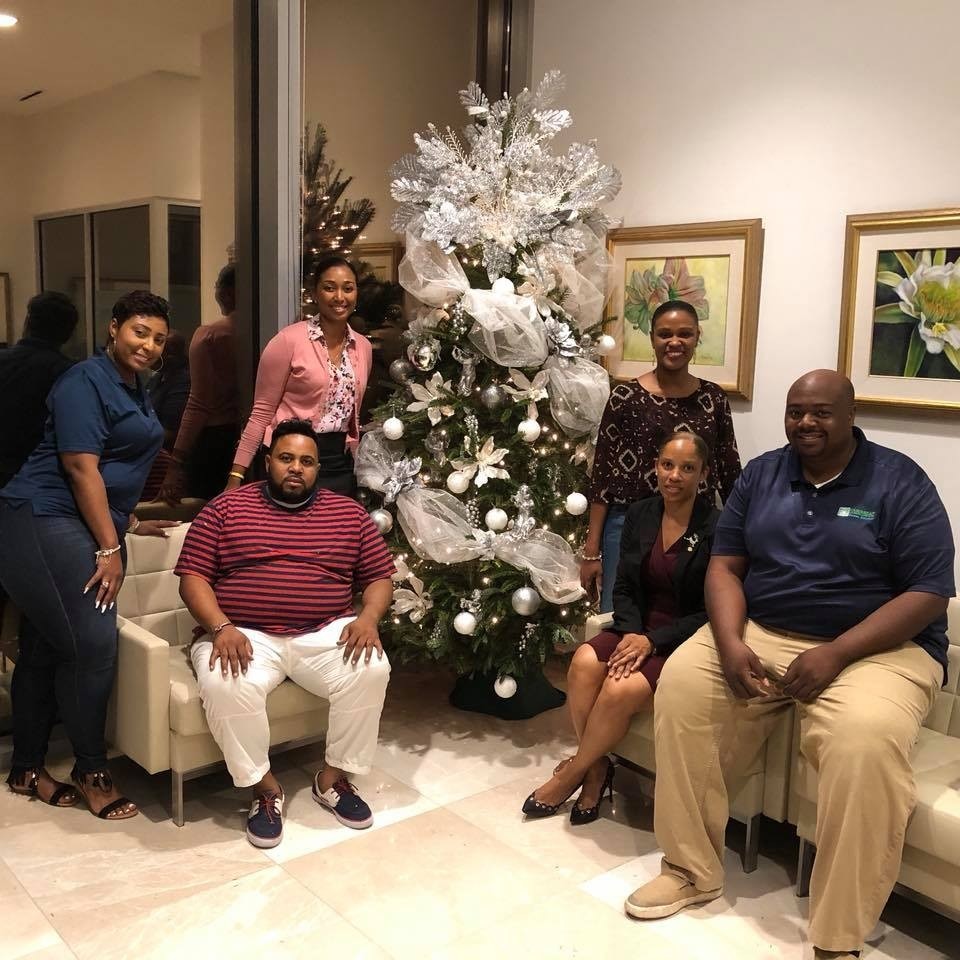 Rotarians at Scotia Wealth Management's Albany office where they decorated a Christmas tree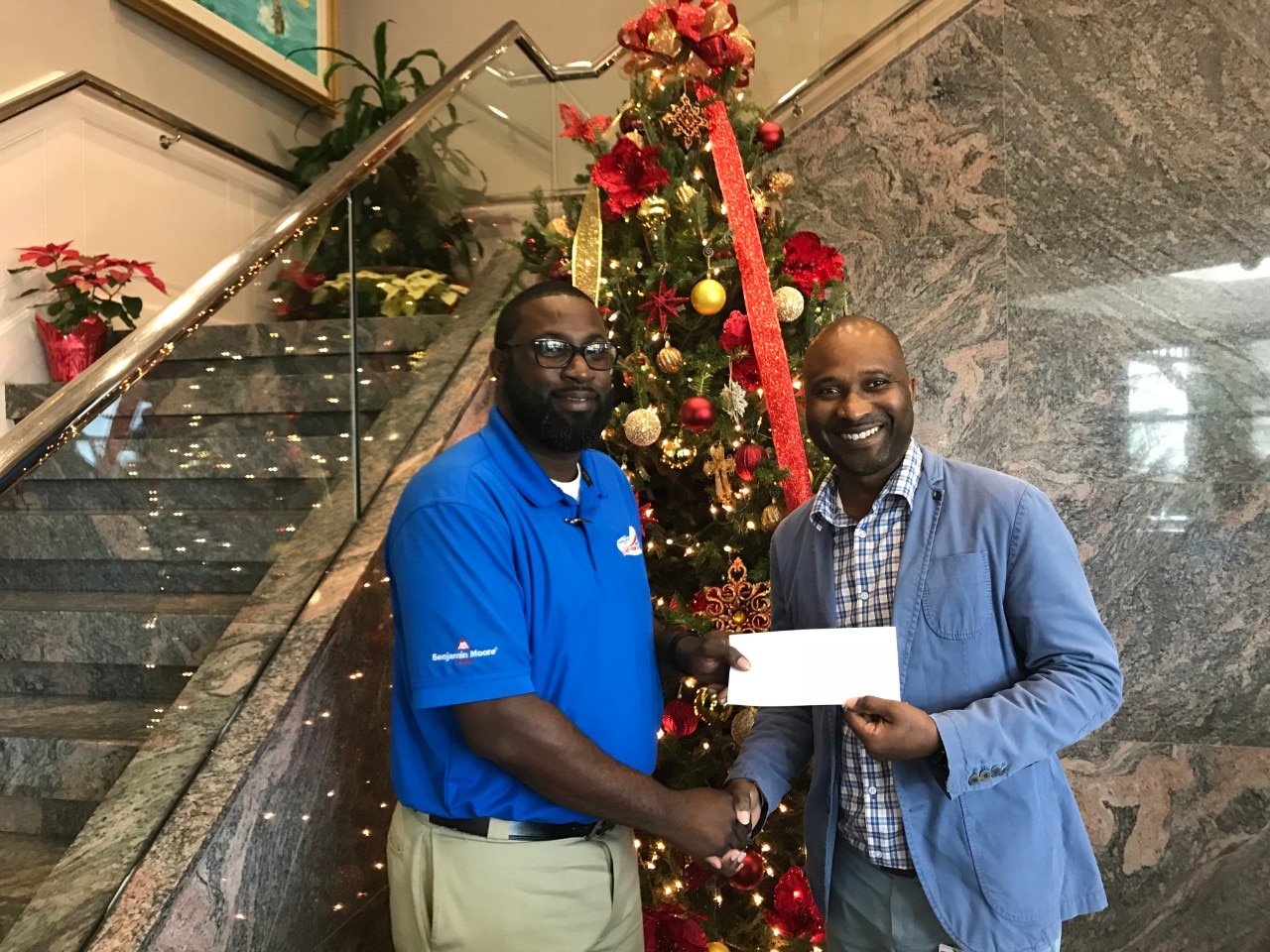 Perry A. Rolle, Deputy Managing Director, Scotia Wealth Management presents 
the sponsorship cheque to a member of the Rotary Club of Old Fort
For further information, please contact: 
Nakera S. Symonette 
Senior Manager, Marketing & Public Relations 
T: 356-1475 
F: 356–1601 
e: nakera.symonette@scotiabank.com