Scotiabank Launches Annual Red Tag Sale
Nassau, Bahamas, Tuesday, November 29, 2016 – This week is Scotiabank's annual Red Tag Sale, offering discounted rates on mortgages, auto and personal loans to qualified customers. In keeping with what has become a holiday tradition, the Bank launched its Red Tag Sale with a Mortgage and Auto Fair yesterday at its Wulff Road and Jerome Avenue branch. Creating a one-stop shopping experience, local auto dealerships lined the lawn with new vehicles and were joined by real estate and insurance companies.
Acknowledging the increasing competitiveness in the market, Scotiabank's Retail Banking Director, Northern Caribbean, Dwight Burrows, explained, "We are doing all we can to help make our customers better off, whether that is providing advice and solutions or financing for that new vehicle or home. The Red Tag Sale is an important component of our customer appreciation activities and we are pleased to be able to provide those qualified customers with discounted fees, rates and in some cases subsidies to legal fees."
Scotiabank's Red Tag Sale will continue through Friday, December 2, 2016. The week will conclude with a second Mortgage & Auto Fair at the Cable Beach branch. Friday, December 2 has also been designated Customer Appreciation Day in keeping with the Bank's commitment to remain customer focused. Each branch across the country will be demonstrating their appreciation in tangible ways and distributing holiday tokens.
Pictures provided from the Red Tag Sale Launch event at Scotiabank Wulff & Jerome Branch.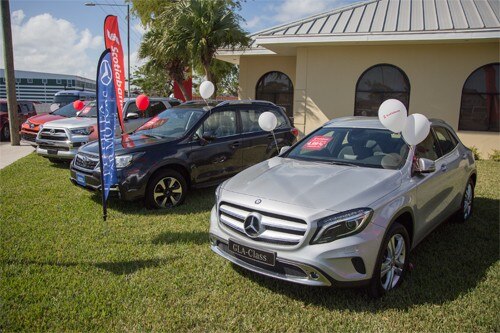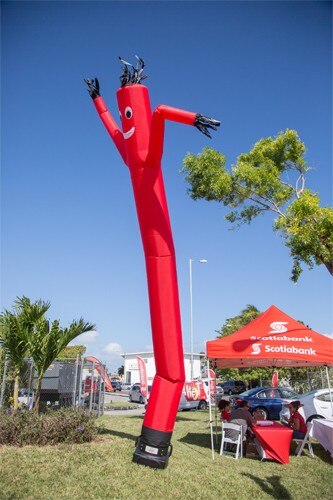 For more information:
Leah Davis
Senior Manager, Marketing 
Scotiabank (Bahamas) Limited
Email: leah.davis@scotiabank.com
Tel: 242.356.1475 or 242.376.5106