Winners of the 'Drive & Win' Campaign are revealed
SCOTIABANK ANNOUNCES 'Drive & Win' WINNERS

Nassau, The Bahamas, June 15, 2017 – On the heels of two auto fairs and in the midst of a new auto loan campaign, Scotiabank announces the four winners of the highly anticipated 'Drive & Win' promotion. The promotion offered qualifying customers a low 4.99% interest rate on top of an introductory offer of one month waived loan payments. Unlike a deferred payment, the one month waived payment offered by Scotiabank meant the first payment was deducted from customers' loans. To add icing on the cake, customers were then entered to win 1 of 4 prizes including an additional 3 or 6 months waived loan payments.
"It's our way of helping customers get in their dream car," said Nakera Symonette, Senior Manager of Marketing and Public Relations at Scotiabank. "We're committed to making customers financially better off while helping them achieve their goals. Covering one, three or six months of loan payments is definitely a prime example of that."
Three lucky customers hailing from Nassau along with one customer from Exuma ended up victorious. The grand prize winner, Joy Pickstock, a Carmichael branch customer walked away with 6 months waived loan payments. Monica Knowles of Paradise Island branch, Timothy Miller of Palmdale branch, and Terecita Ferguson of George Town, Exuma branch each received 3 months of waived auto loan payments.
"We were actually able to find the grand prize winner her dream car during one of the auto fairs we hosted," Explained Raymond Julien, Scotiabank Carmichael Branch Manager. "We had various dealerships on location and paired with our low interest rates and the Drive & Win promotion, it made an unbeatable deal."
In addition to the sweepstakes and promotional rate, Scotiabank hosted auto fairs in March and April respectively. While the promotion may have ended, Scotiabank continues to offer the 4.99% auto loan rate to qualifying customers. To find out how to qualify and to get information on the latest promotions, visit your nearest Scotiabank branch.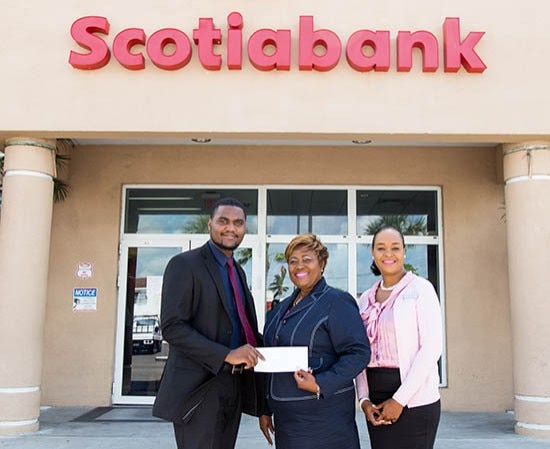 Pictured (L to R): Craig Pratt, Personal Banking Officer, Joy Pickstock, Winner and Danielle Davis, Assistant Mgr. Service & Support.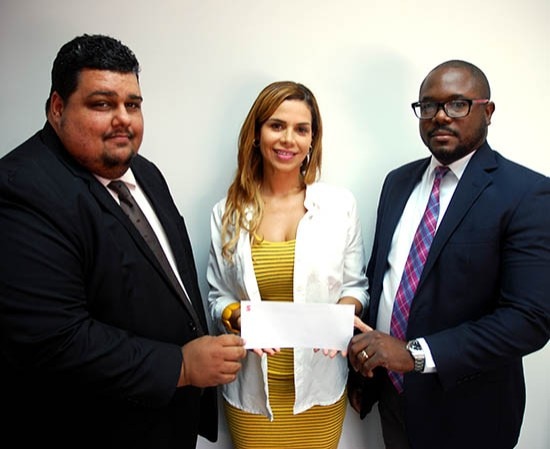 Pictured (L to R): Damon Martinborough, Personal Banking Officer, Monica Knowles, Winner & Sherman Ambrister, Branch Mgr.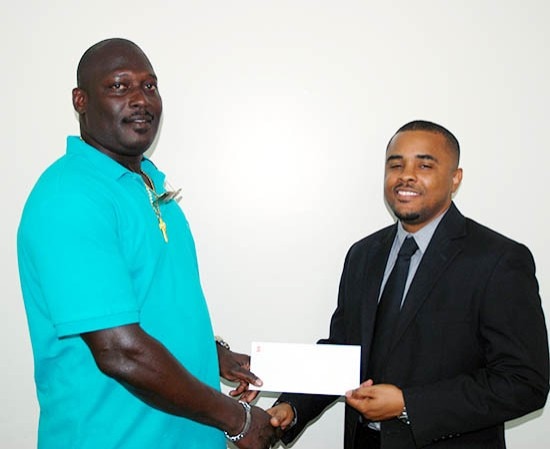 Pictured (L to R): Timothy Miller, Winner & Jason Ferguson, Personal Banking Officer.
About Scotiabank
Scotiabank is Canada's international bank and a leading financial services provider in North America, Latin America, the Caribbean and Central America, and Asia-Pacific. We are dedicated to helping our 23 million customers become better off through a broad range of advice, products and services, including personal and commercial banking, wealth management and private banking, corporate and investment banking, and capital markets. With a team of more than 88,000 employees and assets of $887 billion (as at January 31, 2017), Scotiabank trades on the Toronto (TSX: BNS) and New York Exchanges (NYSE: BNS). For more information, please visit www.scotiabank.com and follow us on Twitter @ScotiabankViews.
 
Further information: 
Rachael Allahar
Manager – Marketing Programs
Scotiabank (Bahamas) Limited 
t: (242) 356-1684
e: Rachael.allahar@scotiabank.com